Memorial To a Fallen Friend
John Cox
Driver of "Bad Dawg"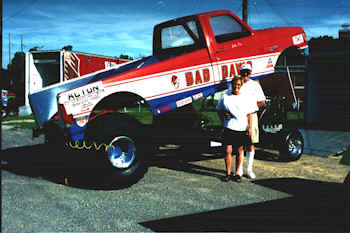 The Tennessee Alabama Pullers Association regret to inform everyone that is has lost a good friend. TWD driver John Cox of Lexington, AL. passed away on July 25, 2000. John was the owner of the 1990 Ford "Bad Dawg". He was voted by fellow competitors as having the Best Appearing TWD Truck for 1999 Season. He was also a member of the Board of Directors for the T.A.P.A. John will be missed by all of the T.A.P.A.
God Speed John and Full Pull.